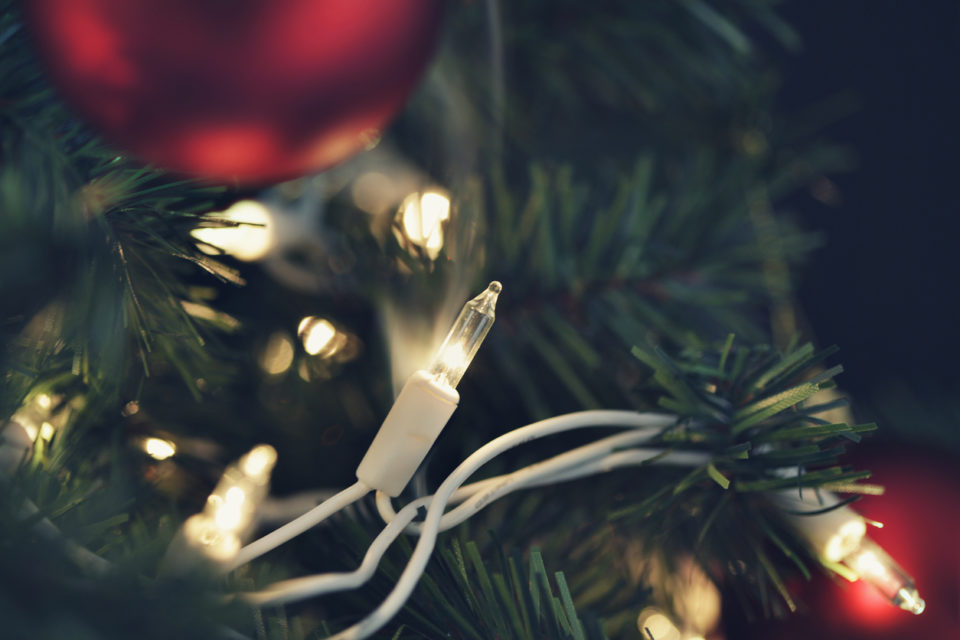 The lights, decorations, and candles of the Holiday season make this time of year feel bright, glowing, and magical. However, it can also make this season more dangerous. According to the American Red Cross, Christmas decorations can increase the likelihood of a house fire, so follow these guidelines to keep your home safe during the holiday season.
Check Labels
When you buy an artificial Christmas tree, make sure that you check the label to see if it is fire resistant. You should also check the labels on decorations you intend to use outside. Make sure they are made for outdoor use. Then double check that they are firmly secured to your home.
Check Cords
Also, when you pull your lights and decorations out of storage, check your cords for fraying or other damage.
Keep Your Live Fresh and Watered
It may seem odd to water a tree that has been cut down, but the pine needles of your tree can become dry. Once that happens, they're perfect kindling for a fire. To keep your tree fresh and protect your home from fire, unplug your lights once a day and spritz the tree with room temperature water.
Place Your Tree in a Safe Area
Putting your tree near your fireplace will probably look picturesque and worthy of a Hallmark card. However, doing so is extremely unsafe. Make sure your tree is as far away from open fires, radiators, and heaters as possible. Likewise, if you plan to hang Christmas stockings, hang them on a mantel that is not over a fireplace or refrain from lighting a fire.
You might also like: Take Your Family To The Catfish House
Turn off Your Lights at Night
It might be tempting to keep your lights lit all night long. After all, after dark is when they look their best. However, if you are asleep or away from your home you should turn your lights off. If a fire happens while the lights are unattended, there will be no one available to respond to it. Something that starts as a minor spark can become a blazing fire.
Disclaimer: The stock image is being used for illustrative purposes only, and it is not a direct representation of the business, recipe, or activity listed. Any person depicted in the stock image is a model.