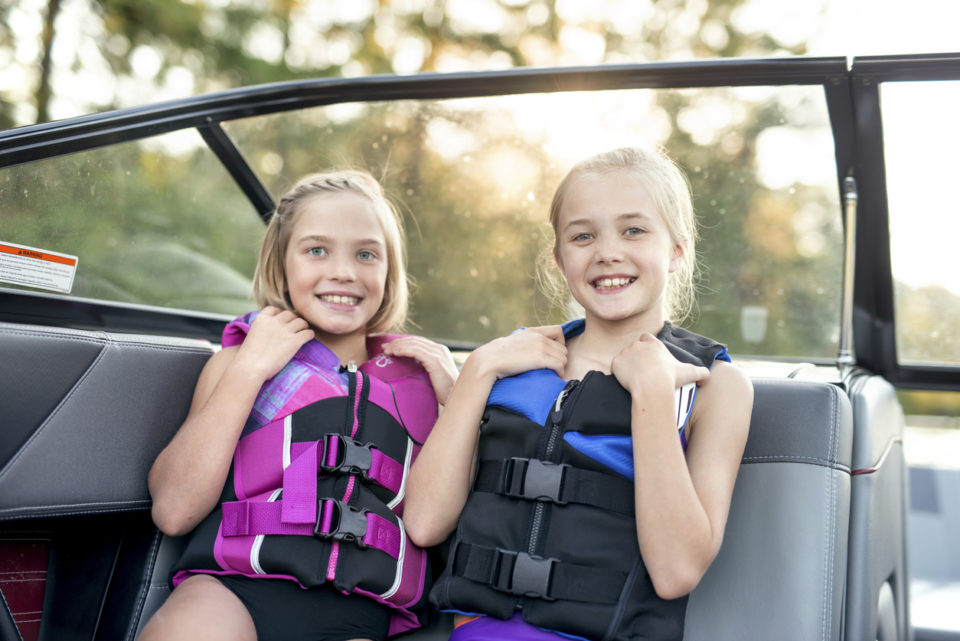 Summer is here and people are excited to be out on the water. But it is important to be safe or tragedies can occur. In fact, according to the U.S Coast Guard, there were 4,439 boating incidents that resulted in 658 deaths, 2,641 injuries, and approximately $67.5 million in property damage in 2021. To reduce that number people should stay safe by being prepared and using the appropriate equipment for whatever water activity they are doing. Here are some safety tips from the National Safety Council.
Everyone Needs a Lifejacket
Even the best swimmers need a life jacket when on a boat. The Coast Guard has reported, in 2021, 81 percent of boating deaths were the result of drowning, and 83 percent of those victims were not wearing a life jacket. Why do good swimmers need a life jacket? When someone falls off a boat, they can become disoriented, injured, or unconscious. If they are wearing a life jacket it can help keep their head above water so they can breathe and be rescued more easily. People should make sure their life jacket is the right size and is properly fastened before they head out on a boat.
Learn How to Protect Against Dangers
The National Association of Boating Law Administrators offers a safety course that is recommended for boaters. People should also be aware of state boating laws and other regulations. There are other preparedness actions people can take before they go out on the water, such as performing a pre-departure checklist, coming up with a float plan, applying sunscreen, and getting a free vessel safety check from the U.S. Coast Guard Auxiliary or U.S. Power Squadron. Boaters should always be sure a first aid kit is on board.
Always Use Good Judgement
It is important for people to know their limits and stay within those limits. First and foremost, just like cars and alcohol do not mix, those who are driving a boat should never drink alcohol. This can significantly impair a person's judgment, vision, balance, and coordination, which is very dangerous on the water. In addition, whenever storm clouds are present, folks should play it safe and get out of the water.
You might also like: When Do You Need To Replace Your Cabin Filter?
Skiers, Tubers, Wakeboarders
Those who enjoy skiing, tubing, wakeboarding, and similar water sports need to be careful, especially when traveling at a high rate of speed. Here are some ways to minimize risk:
People should know how to get out of the water and how to safely use the tow rope
There should always be a spotter in the boat, and everyone should know basic hand signals
The towline should not be caught in the propeller or wrapped around an individual prior to beginning
The propeller should be stopped before someone gets back in the boat
People should enjoy water activities during daylight hours only
Disclaimer: The stock image is being used for illustrative purposes only, and it is not a direct representation of the business, recipe, or activity listed. Any person depicted in the stock image is a model.