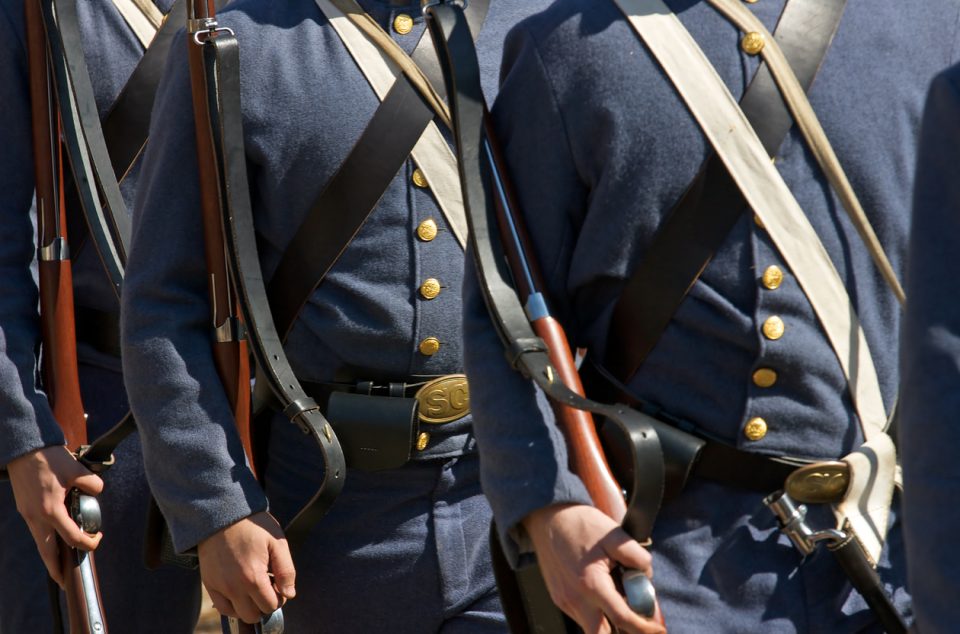 If you live in Clarksville, you are surrounded by history. In fact, the city played a significant role in the Civil War, and people are going to reenact that role at the Fort Defiance Civil War Park and Interpretive Center on Feb. 24 from 10 a.m. to 3 p.m. Uniformed soldiers will reenact the Surrender of Clarksville, giving you a better idea of what occurred on that day. There will also be cannon firing demonstrations. This will be a great time for people of all ages.
The Surrender
Clarksville was more important to the Civil War than many people realize. The Confederate soldiers built a fort atop a hill and used it to watch for Union soldiers approaching by the river. If the Confederate soldiers managed to hold the fort, the Union would have had a hard time penetrating the South.
All went well until February of 1862. The Confederate soldiers couldn't hold off the Union forces, and those forces captured the fort and renamed it. They stayed in the fort for the rest of the war. They used their new position as a catalyst to penetrate the rest of the South, eventually taking Nashville.
The fort's place in Civil War history didn't end with the soldiers surrendering. Freed and runaway slaves fled to the fort in droves, and many managed to find employment right around it. It's hard to imagine the Civil War without this important fort.
You might also like: Best Brunch in Clarksville, TN
Fort Defiance Today
Fort Defiance was active many, many years ago, but it is still in great shape today. The powder magazine and gun platforms are still up at the fort, and the land around it is well preserved. That makes it the perfect spot to take in some history.
Fort Defiance is one of many Civil War sites. If you want to take more in, you can take off and travel the country. First, though, you need a vehicle you can trust. Visit us at James Corlew Chevrolet in Clarksville, Tennessee, to get some new wheels. We will help you pick out your new ride, and then you can go anywhere and everywhere you want. You can see various Union and Confederate sites and monuments, and you can spend time with your family on the open road. It doesn't get much better than that, especially when you're in a new Chevrolet.
Disclaimer: The stock image is being used for illustrative purposes only, and it is not a direct representation of the business, recipe, or activity listed. Any person depicted in the stock image is a model.