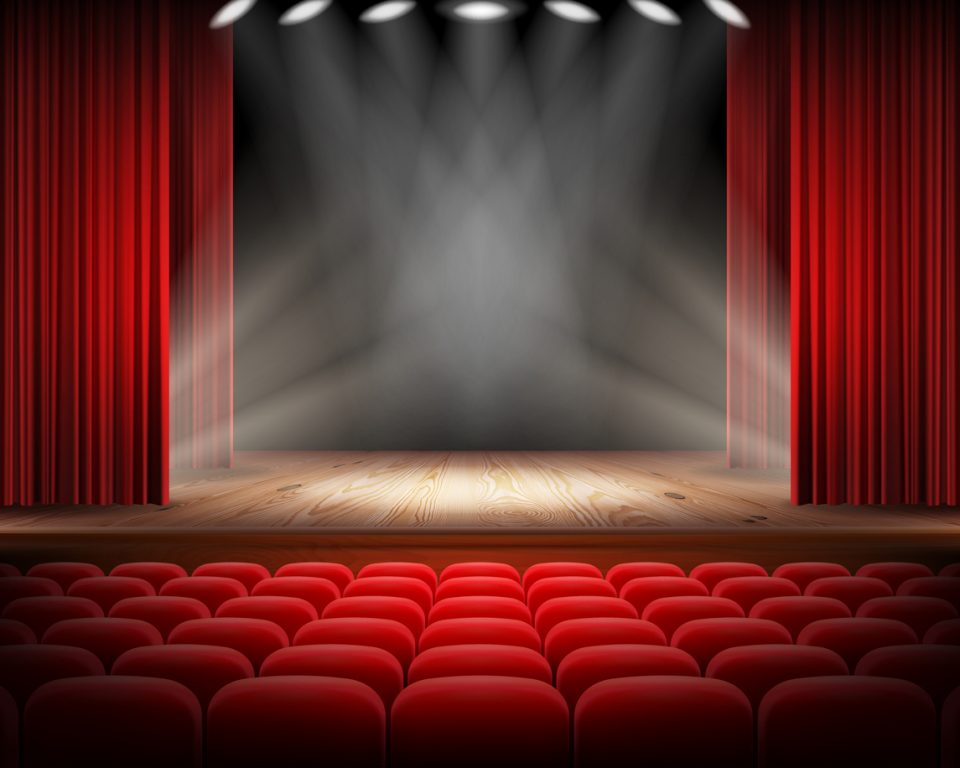 You've watched the movie 100 times at home and now is your chance to see it in person. Get ready to do the Time Warp and so much more when the Rocky Horror Show comes to the Roxy Regional Theatre on Oct. 19, 20, 25, 26, and 27. There will be two shows on Oct. 27, with a special showing taking place at 11:59 p.m. that night. Tickets are just $25, and you can buy a bag of props for $5.
That's right. This is a fully interactive show, and you will get to use props. Put on your fishnets and stilettos, and get ready for a fun time.
Not sure how to use the props? Here are the details for the Rocky Horror Show.
It Starts with the Rice
There'll be some rice in your prop bag. Throw it out near the beginning of the musical, when Betty and Ralph get married. That'll get the show started with a bang.
Blow Some Bubbles
It wouldn't be the Rocky Horror Show without a bunch of bubbles. When the song "I Can Make You a Man" ends, dig out your bottle of bubbles and blow them toward the stage. While that happens, Rocky and Frank will go to the bedroom.
Take Out Your Newspaper
Remember when Brad and Janet get caught in that awful storm? Janet takes out a newspaper to use as cover, and you can do the same. You'll have a newspaper in your prop bag, so put it over your head while she runs toward the mansion.
Make It Rain
Poor Brad and Janet, caught in the rain. It's hard to believe if the theater is dry as a bone, though, right? Remedy that problem with your water pistol. Take it out, and shoot it toward the roof. The entire theater will be like a rainstorm.
Use Your Glow Stick
The song "Over at the Frankenstein Place" is one of the most entertaining tunes in the musical. The phrase "there's a light" is repeated quite a bit, and that's your cue to take out your glow stick and light up the theater.
You might also like: Redecorate With Furniture From These Stores
It's All in the Cards
The song "I'm Going Home" is another masterpiece. Don't just listen to the music, though. You need to participate. When Frank sings, "cards for sorrow, cards for pain," throw your cards in the air. The entire theater will be full of cards.
Now, you're ready to participate in the Rocky Horror Picture Show. You just need a way to get there, and you'll be all set. James Corlew Chevrolet in Clarksville, Tennessee, is the place to go when it comes time to pick out a vehicle. See us before the show, and get the wheels you need to arrive in style.
Disclaimer: The stock image is being used for illustrative purposes only, and it is not a direct representation of the business, recipe, or activity listed. Any person depicted in the stock image is a model.