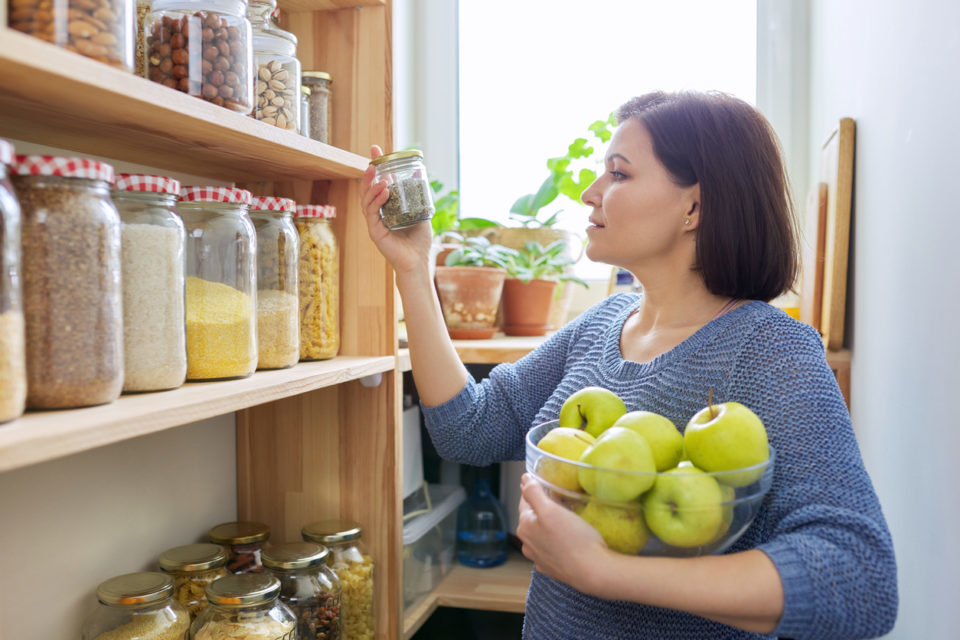 It's spring cleaning time! Are you about to whip your pantry into shape for the third year in a row? Before you get started, take a look at some of these lesser-known organization tips, tricks, and methods. You may have heard of these before and ignored them, but we're going to give you the low-down on why they matter.
Tip #1: Create a Pantry Refresh Schedule
If this truly is the third year you're tackling a full pantry overhaul, you could be using the wrong organization methods to start with. Or, your maintenance methods aren't serving you well. Instead of revisiting your panty system once a year, try scheduling a time to revisit your organizational methods throughout the year and making adjustments.
Tip #2: Use What Works and Toss What Doesn't
If your pantry is a mess, there are likely a few organizational tools in use that aren't serving you well.  Think about the reasons you aren't using your containers, shelving system, or other tools. Then change or alter your system to suit that.  For instance, If you stopped using your cute mason jar containers because you couldn't fit a measuring cup into them, purchase containers with wide-mouths instead.
Tip #3: Add a Kid-Friendly Shelf
Place all of your little ones' nutritious snacks and drinks on a shelf that they can easily reach. If their snacks share shelf space with other pantry items, place them in a separate basket. This will help prevent them from knocking things over.
Tip#4: Label Your Pantry Containers
Labels are your friend but not for telling you the contents of the transparent container that you can see is pasta. Use labels to add the purchase date, expiration date, and/or open date to your dry food containers. It'll be easy to pick out expired items when you're doing your routine pantry check. This will also help you establish a first-in-first-out (FIFO) system to help eliminate waste.
You might also like: Make These Traditional Irish Recipes For St. Patrick's Day
Tip #5: Yes, You Should Decant Your Dry Goods
You've probably heard this bit of advice before and thought, why would I take it out of one perfectly good container just to put it in another — albeit — prettier one? Well, the first reason is that it gives the contents more visibility and will help prevent duplicate buys. Reason two? Bugs. Flour, sugar, rice, beans, pasta, cereal, cornmeal and more all come in bags or boxes that aren't resealable and they attract bugs. Therefore, moving them from their original container to a resealable one may save you from an infestation.
Disclaimer: The stock image is being used for illustrative purposes only, and it is not a direct representation of the business, recipe, or activity listed. Any person depicted in the stock image is a model.