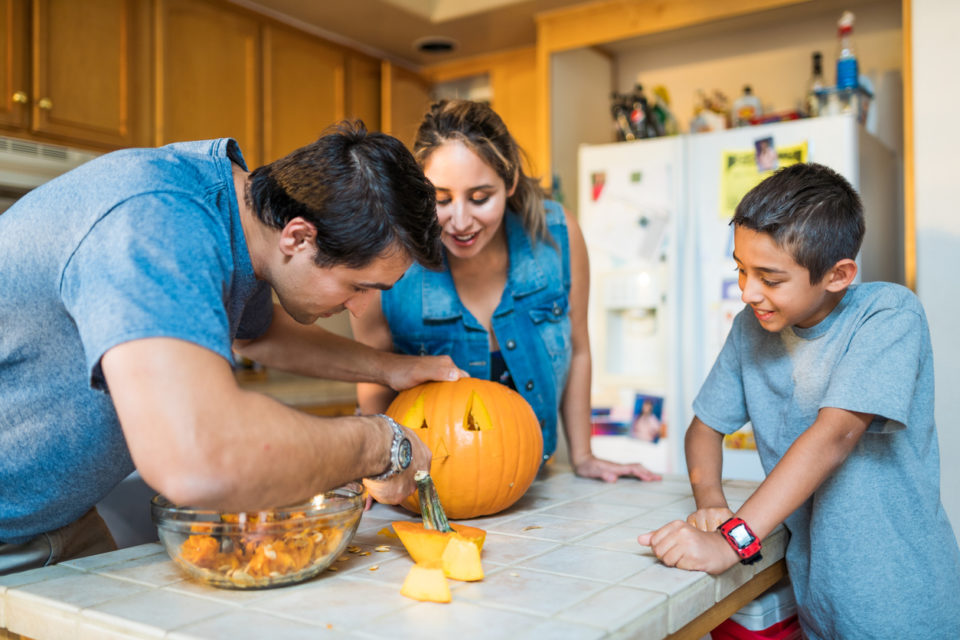 It's that time of year! Time to break out your pumpkins and carving tools. Everyone knows that carving pumpkins is the go-to fall activity. If you are looking to create the best pumpkin this year, check out these awesome pumpkin carving tips. We promise you, you will have the coolest looking jack-o'-lantern on the block.
You Don't Need Fancy Tools
Did you know you don't have to spend a fortune on carving tools to make the best pumpkin? You can find a kit for a few dollars that will work perfectly. You can always use household items as well. Get as creative as you want this year without spending a fortune!
Opt For An Imperfect Gourd
You don't need to spend all your time at the pumpkin patch looking for the roundest, prettiest pumpkin. It's alright, we have all done it. All you need is a pumpkin that doesn't have brown spots and has a sturdy stem. Just make sure the pumpkin will be able to fit whatever design you are looking to create.
Open From the Bottom
Opening your pumpkin from the bottom instead of the top will make the job so much easier. Taking the bottom off pretty much cleans the pumpkin out. Of course, adding a light is still an option when you choose to cut out the bottom instead. Remember to use a battery-operated tea light, a candle will dry out your pumpkin.
Extra Scooping Saves Time
Scraping the walls of the pumpkin makes carving so much better. Make sure to scrape the walls to be about an inch thick. You can push a dressmaker pin or a thin screw to measure the thickness.
Trace the Design
Clean the face of your pumpkin if you are wanting to trace a pattern onto your pumpkin. Tape down the design with masking tape and trace with a ballpoint pen.
Be Patient While You Carve
Be patient. Don't rush when carving. Wait to pull out any pieces from your carving until you are completely done and make sure you reach inside the pumpkin gently to pull out the pieces from inside.
Save It for Later
If you get tired or want to complete your carving the next day, that's perfectly fine. Wrap the pumpkin in plastic wrap and make sure to refrigerate it.
You might also like: This Stuffed Pepper Recipe Will Please The Entire Family
Let the Kids Join In
Even if your kids are too small for carving, they would be great helpers to do the parts you might not want to, like scooping out the pumpkin guts and separating the seeds.
Disclaimer: The stock image is being used for illustrative purposes only, and it is not a direct representation of the business, recipe, or activity listed. Any person depicted in the stock image is a model.