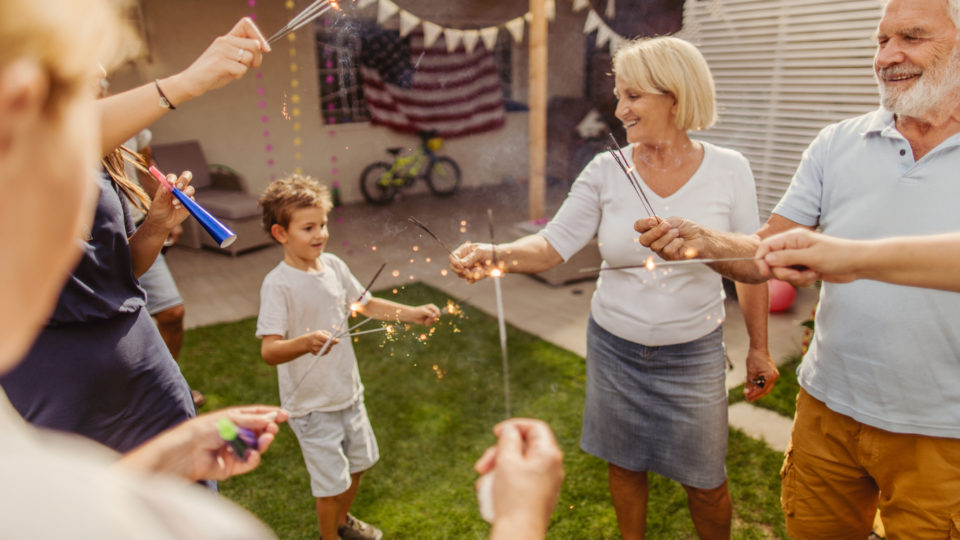 The Fourth of July is a fun time to gather together and celebrate. Many people love to grill and set off fireworks in the evening. However, it is crucial to focus on safety even while celebrating. Accidents can happen in the blink of an eye. But by following a few safety tips, you and your family can reduce the risk and enjoy your time together. Read over these Fourth of July safety tips to be prepared for the holiday.
Make a Safety Plan
Whether you're planning a simple picnic in the park or gathering a large group for a cookout on the grill, making a safety plan can help you prepare for any problems. For example, creating a safety plan can help you remember to pack supplies like a first aid kit or equipment for changing a tire if you're driving somewhere. Putting your plan on paper ensures you cover all your safety bases for everyone involved in your event.
Water Safety Tips
Many people love to go swimming in a pool or at the beach. But bodies of water can be hazardous without any planning. Decide who will watch the younger swimmers, even if a lifeguard is present. You may want to take turns or have a schedule. Also, keep an eye on heavy surf or children who are not confident swimmers. In addition, hot weather can tire swimmers out quickly. Ensure everyone stays hydrated and takes regular breaks to rest.
Sun Safety Tips
By July, the days are long and often hot. Staying cool and protected from the sun's harmful rays is essential. First, ensure everyone gets plenty of sunscreens, and encourage friends and family to wear protective clothing. Next, think about setting up shaded areas to help people stay cooler and give them a place out of direct sunlight. You can take many shade options, even to a pool or the beach. In addition, pay close attention to people who may be more sensitive to the sun, like children or older adults. They may need to rest in the shade or have a cool place to go inside.
You might also like: How To Keep Your New Swimwear In Tip Top Shape
Fire Safety Tips
On the Fourth of July, it's common to find groups of people grilling outdoors and lighting fireworks. Both activities are a lot of fun but come with some risks. Make sure the grill isn't too close to objects that could catch on fire from an errant spark when grilling. Use heat-resistant tools and gloves to avoid burns.
When getting ready for fireworks, you'll want to have a bucket of water nearby to soak spent fireworks in. Clear an area of flammable debris, and make sure that people stay a safe distance away from the lit fireworks. Finally, stick to legal fireworks and only set off one at a time. Watch kids closely because even sparklers can cause an injury if mishandled.
Staying safe gives everyone the space to make great memories. Make a safety plan and take care of the people you love on this fun holiday and every day.
Disclaimer: The stock image is being used for illustrative purposes only, and it is not a direct representation of the business, recipe, or activity listed. Any person depicted in the stock image is a model.