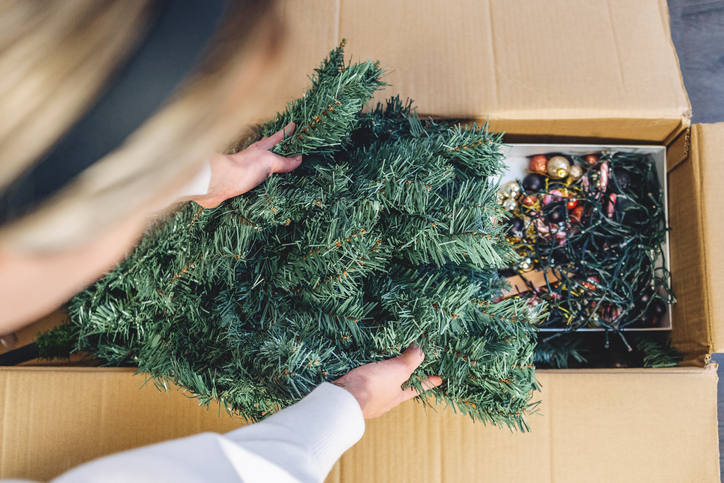 Christmas time has passed and the New Year has been rung in, but that does not stop us from wanting to keep the decorations up. In fact, after leaving such a festive time, the new year might seem boring, drab, or dreadful compared to the bright red and green of Christmas. However, all good things must come to an end and decorations must be carefully stored for next year. If you, like so many of us, have no idea when the tree comes down, Country Living might have the answer for you!
When Should Your Tree Come Down?
This might seem like there is a direct answer, which there is. But also is not. Falling back on Christian tradition, and back when decorations only consisted of trees, you should take your tree down on the Twelfth Night. When Twelfth Night is exactly varies, depending on which Christian calendar you follow. However, either Jan. 5 or 6 would be when decorations come down.
What is Twelfth Night and When is it?
The Twelfth Night is the night when the Three Wise Men, or Magi, visited baby Jesus after following the star to Bethlehem. However, there are two different calendars that count the Twelve Days of Christmas differently and place the Twelfth Night on different days.
The Church of England starts to count from Christmas Day, so the Twelfth Night is always on Jan. 5. The Catholic Church and other denominations begin counting from Boxing Day in the United Kingdom, so Dec. 26, which places the Twelfth Night on Jan. 6. Based on the Catholic Calendar, Twelfth Night is also Epiphany.
What is Epiphany and the Twelve Days of Christmas?
Epiphany is the official end of the Christmas season but is an old Christian feast day that celebrates the baptism of Jesus by John the Baptist and the coming of the Magi. The Twelve Days of Christmas are various saint feast days. For example, Country Living gives Dec. 26 which is St. Stephen's Day.
You might also like: The Benefits Of Leasing Your Car
What to do With a Live Tree, Wrapping Paper, or Gifts?
Christmas is a fun time but is not always a sustainable time. If you are looking for some sustainable ways to clean up after Christmas, Country Living has options for you. If you have a live tree, you can recycle it and Christmas cards. They also link to ways to test if wrapping paper is recyclable. If you are in need of donating, recycling, or reusing Christmas presents, there is a link for that as well. Plus, check out their link for how to store your decorations so they last longer!