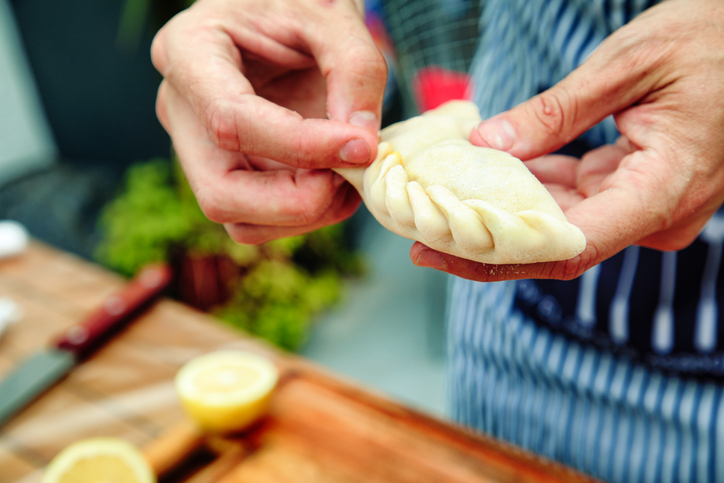 Start your year off right by trying out some fun new recipes! With new routines, it can be fun to try new food, and it is always good to spice up old ones with some fun new changes. No matter why you want some new recipes this year, here are some fun options for you!
Breakfast Meals
Have a heart breakfast with a spicy sesame, bacon, and egg congee. This twist on a classic congee makes breakfast a bit heftier while keeping the low-and-slow method to ensure the egg whites stay creamy. Or start your day off with greens with this coconut-creamed swiss chard for a vegan option. Greens are a great way to start your day, and you can enjoy a creamy, warm breakfast. Or have this baked brown butter raspberry oatmeal for a fun family breakfast or to make ahead and grab in the morning.
Fun Lunches
Have this sausage and lentil salad for a filling and light lunch. Enjoy smoked sausage, green lentils, a mustard vinaigrette, and add toasted walnuts for a nice crunch. Or have a lighter option with persimmons, pomegranate, and purslane salad with pepitas. Super light and fresh for a season that has a lot of heavy foods.
Have a classic with Hoppin' John with turnips and turnip greens, a Southern classic is eaten on New Years Day.  Carry the meal throughout the winter months for some comfort. Make Brussel sprout hand pies in advance for a savory quick lunch of mashed potatoes, Brussel sprouts, sour cream, and cream cheese filling.
Yummy Dinners
Have a nice dinner with friends or family this month and make a fun roasted mushroom and Vermouth risotto. By roasting the mushrooms you are leaning into their flavor and adding the dry Vermouth brings a nice kick to the risotto. This Burmese samusa soup is a great vegan dinner. The broth is seasoned with black mustard seeds, cumin, and turmeric, with cabbage, herbs, and chilies. Plus, lentils and potatoes for some heartiness.
Have a warm meal with this oven-braised veal stew with black pepper and cherries. This stew is a great mix of savory and tart. Or enjoy a charred veggie ragù, which will bring instant comfort with every bite. Food & Wine recommends topping with cheese. Poulet mafé is a traditional Senegalese dish of peanut sauce, chicken, root veggies, and cabbage over rice. Everyone can find comfort in this warm dish.
You might also like: Take Your Family To The Catfish House
Citrus Dessert
Dive into this lemon curd tart after dinner or as a midnight snack during the winter months. This tart will be sure to leave you wanting more after every slice, plus top with meringue and mixed citrus segments for a pretty finish.