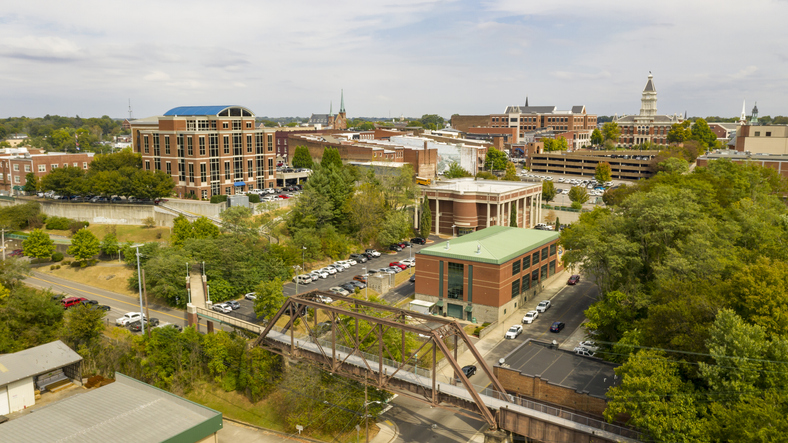 This is the season to enjoy fresh fruits and vegetables. Farmers markets are popping up all over, and that includes the wonderful city of Clarksville, TN. If you are searching for exceptional produce and unique artisanal products, then you aught to visit the Clarksville Downtown Market this spring and summer.
Market's Hours of Operation
The Clarksville Downtown Market has been open since 2009. The Downtown Market is opening for the first time this season in Clarksville on Saturday, May 13th. The market will be open every Saturday from May 13th through October 21st. You can visit the market on Saturdays from 8 am to 12 pm. Bear in mind that inclement weather may alter the dates and times of the market.
Downtown Market Vendors
Clarksville's Downtown Market hosts a variety of vendors. Local farmers around the area offer consumers with vegetables and fruits. Along with produce, farmers provide herbs as well as flowers at the market for shoppers to buy. It is not just farmers present at the market, though. Several small businesses are represented at the Downtown Market. These businesses offer goods such as baked goods, sauces, honey, and seasoning. It is not just edible products that are for sale at the market. Other vendors provide handcrafted items that include soaps, pottery, candles, crocheted items, jewelry, and more. While you are at the market you can enjoy live music as well as available treats like Mexican cuisine, lemonade, popsicles, etc.
Special Events
The Clarksville Downtown Market works tirelessly to make the market a place that everyone will love. While each Saturday at the market is special, there are some Saturdays that take things to the next level. This first Saturday at the market, there will be a gift wrapping station for people who wish to have their Mother's Day gifts wrapped. On Father's Day weekend, there will be a car show. The Downtown Market will have an Independence Day celebration and a BBQ Bash in July. There will also be a couple of special events for the fall season as well.
You might also like: Enjoy The Day At Customs House Museum
Find Delicious Produce at the Downtown Market
Through the late spring, summer, and early fall seasons, you find delicious produce and other handcrafted products each weekend at the Downtown Market, which is conveniently located in the Public Square. If you are hesitant to visit the market because you are uncertain about where you can park downtown, then know that there are several convenient places to find parking. You may park at the Lower Biggers Lot, the Main Street Parking Lot, the Cumberland Plaza Garage, the Transit Garage, or the Front Lot. Each of these locations are just a mere four minute walk from the Downtown Market.