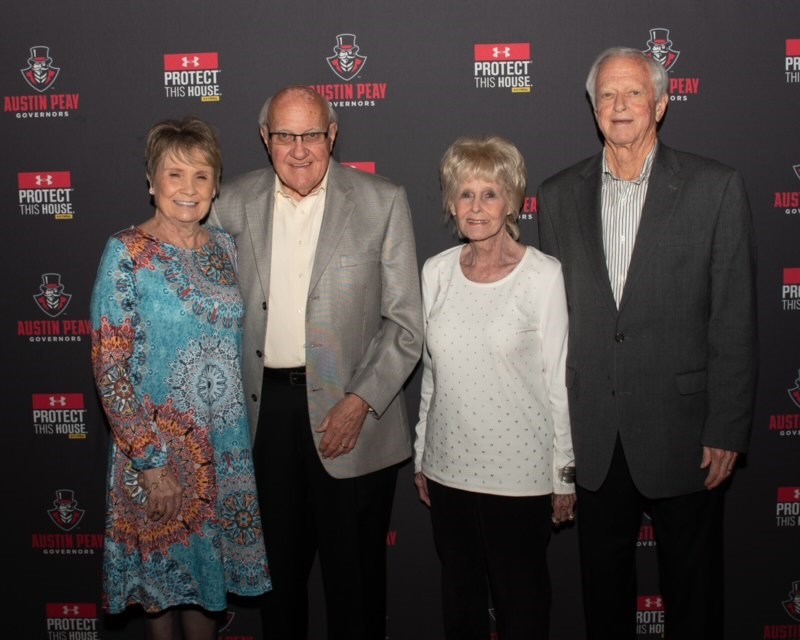 At James Corlew Chevrolet we love supporting our local community. One of the most fun ways we do that is by cheering on our Austin Peay State University Governors right here in Clarksville. With so many sports teams, there's always a fun live event to go see! The Austin Peay State Governors compete in the following sports:
Baseball
Softball
Men's and women's basketball
Women's soccer
Men's and women's cross country
Women's track and field
Football
Men's and women's golf
Men's and women's tennis
Women's beach volleyball
Women's volleyball
And we at James Corlew Chevrolet love going to athletic events as often as we can. We're also proud to support the Austin Peay State University Governors any way we can.
On Thursday, April 25, the community around the Austin Peay State Governors athletics got together to honor the best and brightest in the programs at the ESPEAY's. The ceremony at the Dunn Center celebrated individual athletes, coaches, teams, and moments that defined the year in athletics.
Morgan Rackel, the softball team's starting pitcher, was awarded Most Outstanding Female Athlete. Most Outstanding Male Athlete went to Terry Taylor, whose contributions to the basketball team made this season one to remember. Maria Sorbello was named coach of the year for her work with the tennis team, and the baseball team's defeat of No. 1-ranked Vanderbilt took home game of the year.
At the ceremony, the Austin Peay State University Governors also took the time to thank supporters in the community. James and Betty Corlew were honored to be named donors of the year at the ceremony. LW and Judy Harris were also recognized for their long-term support of the Austin Peay State University Governors.
Both couples were honored by the recognition and look forward to continuing to partner with the athletics department in the future.
You might also like: Check Out These Clarksville Art Studios
When you shop at James Corlew Chevrolet, you're supporting a local business that is committed to the Clarksville community. We hope you'll come by our convenient location at 722 College Street next time you're in the market for a vehicle upgrade or in need of vehicle service.